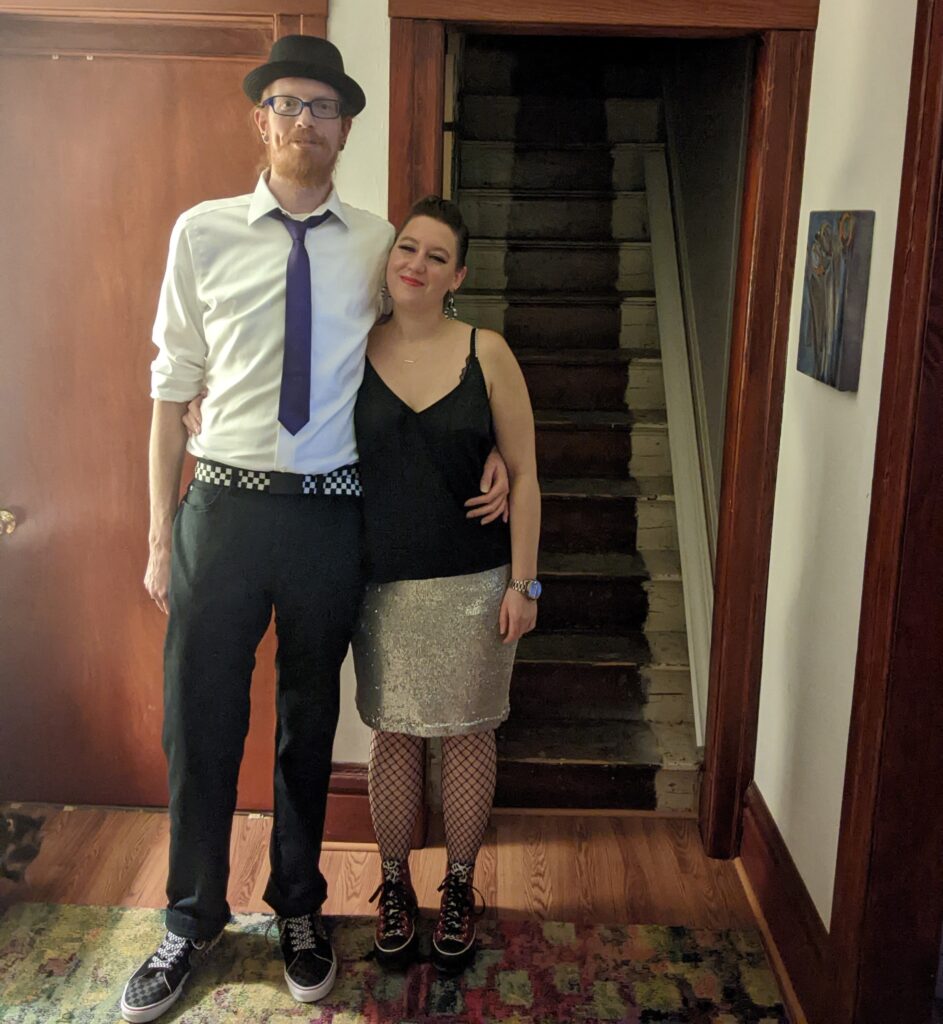 Jenny Schu lives in Lansing, MI with her husband, Bryan, their 3 kitties (Morgan, Lois and Clark) and Crush the turtle. She has been beading, knitting and sewing since elementary school, joined her first weaver's guild in High School and proceeded to follow the needle and threads that guided her soul towards Art School at the University of Michigan to focus on Fiber Art. She also discovered a deeper love for Art History at U of M so she got a minor in that.
Since graduating Art School in 2004 she has lived in Boulder, Madison and moved back to Michigan landing in Lansing.

Over the years Jenny has received a few awards, grants, Artist Residencies and opportunities for solo shows and to exhibit nationally. She is a member of the Handweaver's Guild of America, Michigan League of Handweavers and the Ann Arbor Fiberarts Guild. Jenny has given many programs about her work (each one different and updated to what she's most currently working on), she teaches some of her beadweaving techniques but Jenny mostly loves to play in the home studio and allow her art pieces to seep out of her.

Jenny keeps a full time day job so that she can create what she wants when she wants rather than dealing with the stress of trying to make what others want her to make. She takes on the occasional commission if it is a good fit, but ultimately there's a back-log of ideas and fiber dreams that would like to become physical manifestations.
Galleries that Carry Jenny Schu :

Lansing Art Gallery; Lansing, MI

Angelwood Gallery; Grand Rapids, OH

Crooked Tree Arts Center; Petoskey/Traverse City, MI

If you are a gallery and interested in showing my work, please feel free to contact me at JennySchu4@gmail.com .